Handmade personalized hero capes designed to ignite imaginations and build a child's self-esteem.
⭐⭐⭐⭐⭐
"These are such wonderful outfits! Everything is so easy to put on and take off, and I love how each one is personalized with each child's first initial."
-Josephine (Super Mom)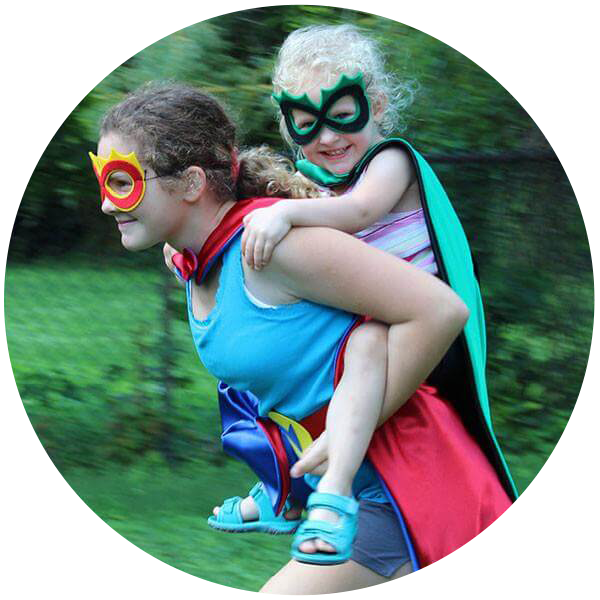 About Creative Capes
Creatives Capes' mission is to teach each child they have their own unique qualities and can be proud of themselves exactly as they are. Each handmade satin cape features the child's first initial turning them into their own superhero. A personalized cape encourages positive playtime instilling confidence, creative thinking, problem solving, helping others, active play and a healthy self image.
My Story
Empowering kids through art has been my life-long passion, so it was only a matter of time before my creative ideas and personal drive lead me to developing Creative Capes. Would you like to learn what my was inspiration that started it all?